Professional eyelash extensions have gained a new face thanks to Lovely. And on top of that, it is within your reach from now on. Read this text and learn more about the company whose approach improves the accepted standards.
What is Lovely?
If you don't know what Lovely is yet, you need to catch up and we're going to help you with that. Lovely is a company founded in 2012. Since then, it has gained recognition in the hearts of many female customers from different countries. We hope that soon you will join this group.
Lovely's range is mainly based on beauty products, but one of their main focuses is on eyelash care. Below you will find a short list of interesting products:
eyelash extension sets,
glue for eyelash extensions,
cosmetics for eyelash extensions,
tweezers and other tools (with cases),
necessary for eyelash extensions.
Lovely is the perfect address to turn to for those doing wholesale eyelash extensions. The products offered in the online store translate into customer satisfaction. They can certainly compete with cosmetics made by the most well-known manufacturers.

How does Lovely work?
With years of work and experience, Lovely has earned the appreciation of female customers from all over the world. Growing satisfaction caused the company to grow and now offers its services in more and more countries. One of them is Poland.
One of the cornerstones of the company's operation is to ensure that virtually any product can be purchased. Thanks to properly planned production, you will find over 3000 current items on offer on the store's website. After a few days, any of these products will be at your place.
Lovely has factories that can be described as follows:
buildings are located at 20 sites in 10 countries,
more than 3,500 people work there,
the testing process takes place with 310 people to ensure that every Lovely product is tested and safe.
Lovely also has an in-house lab where more products are developed to take care of your beauty in an even better way. Each one will undergo a 3-step verification to be thoroughly tested for safety and quality.
There are over 400 representatives on the Lovely team to help you shop across 30 countries. If you would like to help with this, contact the company – they are currently looking for representatives for the Polish market.
Oferta Lovely
Lovely is a company that caters to wholesale customers. Therefore, if you own a beauty salon and often perform eyelash extensions, Lovely's offer may prove particularly interesting to you. Interesting eyelash extension kits or eyelash extension glue are definitely products that you should not miss in your salon.
Eyelash extensions cannot do without eyelashes themselves. In Lovely offer you will find a wide range of products that you will be able to match with the expectations of your clients.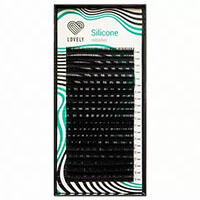 Eyelashes are made of high-quality fiber, elastic, and have a round basis on the cut. "Silicone" eyelashes have a soft natural shine and short tips.
What are the advantages of working with Lovely?
Lovely's business is not only based on selling beauty products, but also on education. Experts of this company work in more than 60 cities, where they organize courses and workshops on beauty. The brand's products are always used, so you may want to think about attending such a course if you plan on forming a tighter partnership with Lovely.
Participation in workshops is usually certified by a personal certificate, which will later certainly increase the value of your salon and the recognition of clients. Therefore, this is a thoughtful investment that should pay off in a short time.
Lovely also organizes meetings and competitions for people and salons associated with the brand. Thanks to them, you will be able to learn about the opinions of other professionals in the industry and create a valuable network of contacts, whose common denominator will be Lovely and its products.
Collaboration with Lovely includes:
lower price than retail orders,
care for the environment (less packaging and parcels),
Many years of experience in the market,
savings on transportation costs,
shorter waiting time for products – one order will last longer,
less formalities, cost accounting and "paperwork".
Want to know more? Get in touch!
Lovely is currently planning to expand its activities on the Polish market, so if you are thinking about establishing cooperation, do not hesitate to contact the selected branch. This may concern both the establishment of commercial cooperation (purchase of products), as well as obtaining the status of company representative.
Eyelash extensions have never been so easy. Eyelash extension kits from Lovely are products worth considering from a beauty and phenomenal perspective. Need to know more? Contact the appropriate company branch directly and find out the answers to your questions!
Summary
Lovely to an international company that has been in the beauty industry for over 10 years. Especially popular are the eyelash extension kits, which are available on the manufacturer's website. Besides them, you will find about 3000 equally interesting products.
Cooperation with Lovely is based on the principle of bulk orders, which proves beneficial for larger salons that perform eyelash extensions relatively often. This strategy translates into more favorable pricing, fewer orders, and less fuss with paperwork and paperwork.
If you are planning to start working with Lovely or become its representative or have any questions, please contact the company. You will certainly get answers to the issues you are interested in.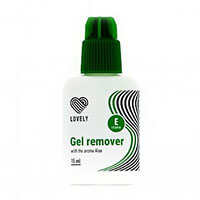 Special product for removing the lash extensions.
Thanks to its ingredients, remover dissolves the glue perfectly, provides fast and efficient lash removal.
During the removing procedure, it doesn't spread around.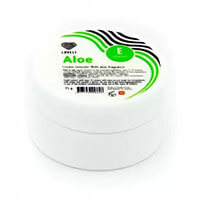 Thanks to its ingredients, remover dissolves the glue perfectly, provides fast and efficient lash removal.
During the removing procedure, it doesn't spread around.
It does not cause allergies.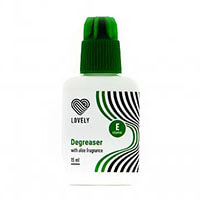 Lovely product for lash extension and lash lifting procedure.
It has special formula that protects your eyes from dirt and keeps your natural lashes and extensions in excellent condition.
Clean lash extensions keep longevity of your semi-permanent eyelash extensions.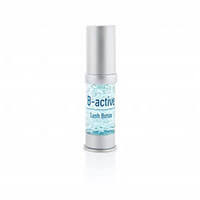 Essential assistant for lash lamination masters and all the clients who like to keep their lashes beautiful and in excellent shape.
B-Active has a double effect on the eyelashes: it gives them a remarkable look and makes their structure stronger.
The product ingredients include natural components that deeply nourish the eyelashes and restore them.
Eyebrow lotion #1 prepares eyebrows for hair lifting treatment. The active lotion components modify hair direction, ensures better performance with lotions #2 and #3 and their penetration in the hair structure.
It has the effect to soft and it keeps brow hairs straight. Prepares eyebrows for styling.